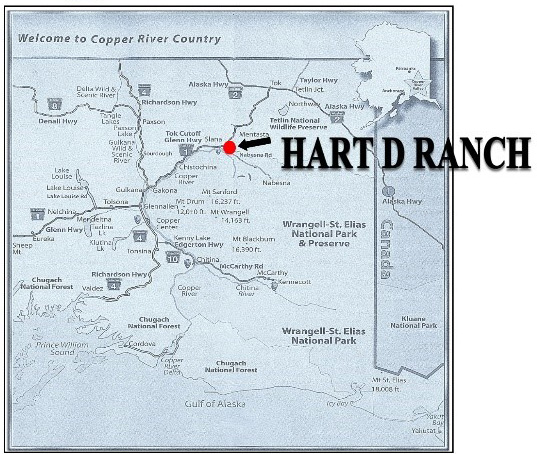 Hart D is 75 miles North of Glennallen
and 66 miles South of Tok.

Hart D is just off AK #1, the Glenn Highway (often know as the Tok Cutoff section of the Glenn). It is located at 1/2 mile Nabesna Road which is also the National Park entrance road in the "heart" of the Wrangell Mountains. Hart D is considered a day's drive to either Anchorage or Fairbanks and a leisurely day's drive to Valdez.